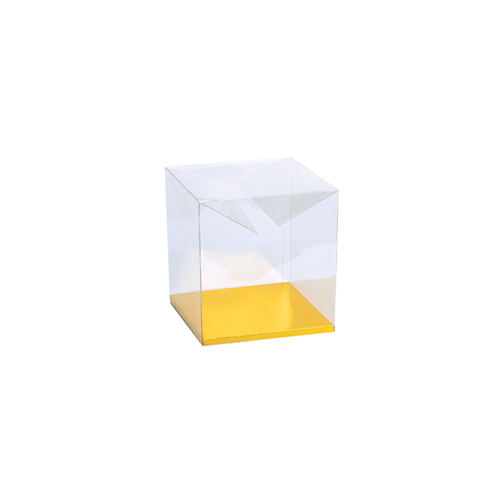 Clear Boxes with Gold Platform
---
---
---
Transparent boxes made of 12 milliinches(mil)-thick PVC plastic.
Included with each box is a gold paperboard insert which is placed in the bottom of the box to create a decorating contrast under your product.
These boxes are one-piece boxes with a fold-and-tuck design. The box's lid is integrated to the rest of the box. The lid is closed by tucking it in the box.
Delivered to you folded flat which has the benefit of saving storage space. Our customers also appreciate how intuitive and quick these boxes are to assemble. Simply unfold the box and assemble its bottom by bringing the bottom flaps together. The bottom flaps easily lock into each other once brought together.
Customers who buy these boxes may also be be interested in: