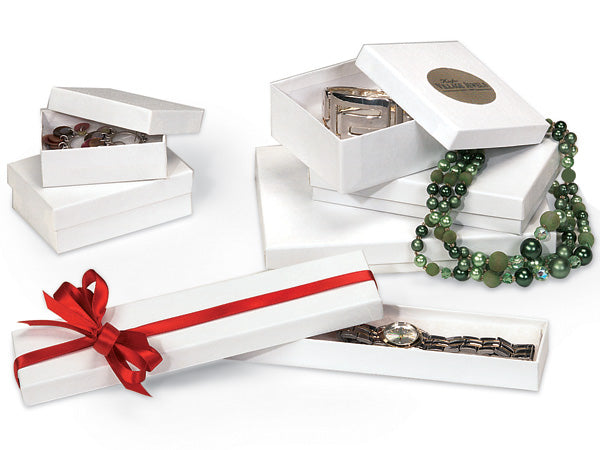 ---
---
---
Jewellery boxes made of chipboard. White anti-tarnishing padding made of polyester fibres included.
These economical and eco-friendly boxes come in various shapes and sizes to accommodate different jewellery items such as bracelets, watches, necklaces, rings and earrings.
White boxes are gloss finished while kraft boxes are mat.
Two-piece boxes composed of a lid and a base, both of which are conveniently delivered already setup for you to use.
Customers who buy these boxes may also be be interested in: