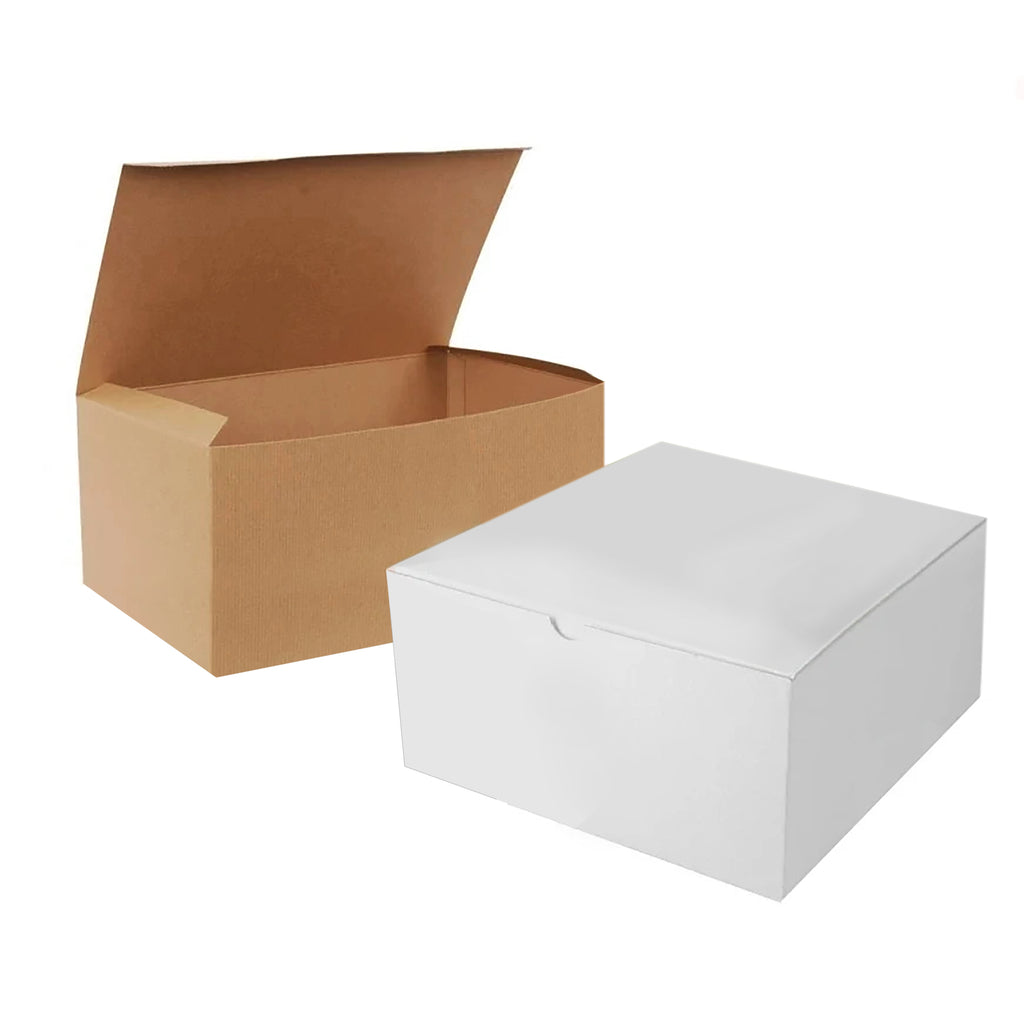 ---
---
---
Paperboard boxes with a mat texture and a kraft interior.
Versatile, eco-friendly and economical. Their simplicity makes them well suited for a variety of products.
These boxes are one-piece boxes with a fold-and-tuck design. The box's lid is integrated to the rest of the box and is closed by tucking in its flap.
Delivered to you folded flat which has the benefit of saving storage space.
The boxes flagged with a ⚡-symbol are particularly easy to assemble because their "autobottom construction" allows them to spontaneously pop into shape upon being unfolded while their four bottom flaps conveniently and automatically lock in together. The boxes flagged with a 🔨-symbol require a little more time and attention as their flaps need to be manually tucked in.
Customers who buy these boxes may also be be interested in: