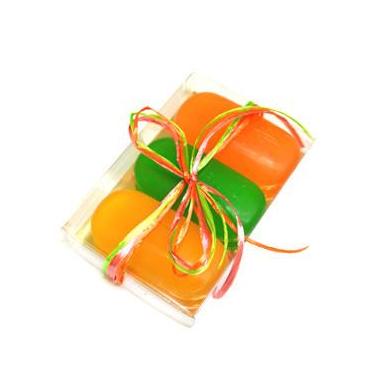 Clear Boxes with Removable Lid
---
---
---
Transparent boxes made of 9 milliinches(mil)-thick PVC plastic.
Included with each box is a thin reversible gold/white paperboard insert which is placed in the bottom of the box to create a decorating contrast under your product.
Two-piece boxes composed of a lid and a base, both of which are conveniently delivered already setup for you to use.
The boxes' simplicity makes them well suited for a variety of applications including food packaging. Our customers use these boxes to package a variety of gifts from soaps and cosmetics to chocolates and cookies.
USDA and FDA food safe and compliant for direct food contact.
Available in custom sizes with a purchase minimum of 500 boxes.
Customers who buy these boxes may also be be interested in: