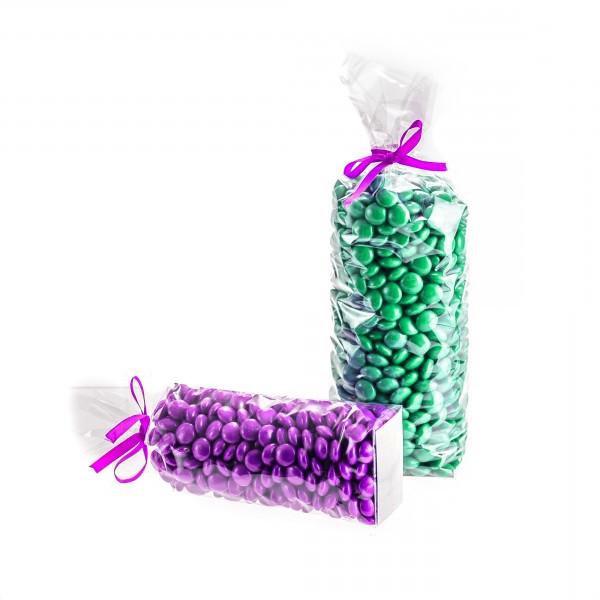 Hard Bottom Cellophane Bags
---
---
160mm x 420mm (Cardboard: 75mm x 160mm)- 40mm Side Gussets [SOS Style] - 100 per pack

90mm x 160mm (Cardboard: 30mm x 50mm) - 100 per pack
---
As their name implies, these bags have a flat bottom in which is embedded a reinforcing rectangular piece made of cardboard. The flat bottom allows the bags to stand up on your shelf. Whether they are fully or partially filled, these bags will stand up no problem regardless of the density, volume or shape of your product. As for the cardboard piece, it adds a decorative contrast under your product as well as an elegant robustness to your packaging.
Made of crystal clear 1.2 milliinches(mil)-thick polypropylene
Heat-sealable
Recyclable and USDA and FDA approved for direct food contact
Excellent barrier properties against oxygen, humidity, odors and ambient aromas, oil and grease. Furthermore, they are refrigerable and freezable.
Custom sizes and thicknesses available. We invite you to contact us with your desired dimensions.
To learn more about this product, we invite you to visit our cellophane bags page.