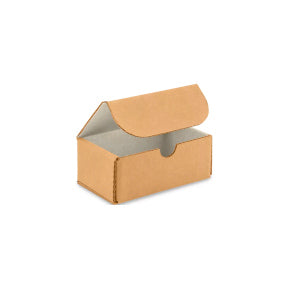 ---
---
---
These mailer boxes are ideal for e-commerce parcels and allow for quick, secure and tape-free packaging.
Made of thick and durable Indestructo® corrugated cardboard, these boxes can support a heavy load and protect its contents from shocks during shipping.
Opt for white to save some bucks or go for colour to impress.
These boxes are one-piece boxes with a fold-and-tuck design. The lid is integrated to the rest of the box and is closed by tucking in its flap.
Delivered to you folded flat which has the benefit of saving storage space. Our customers also appreciate how intuitive and quick these boxes are to assemble. Simply unfold the box and tuck in the lid.